If you know anything about Filter's frontman and creative mastermind Richard Patrick it's that he prides himself on being unconventional and unfettered by the shackles of trends, formula's and especially other people's expectations for his music.
In a sense, the name Filter is not so much the name of the band (or brand) but how he sees the world around him and interprets it through his remarkably bold, penetratingly incisive and sometimes disturbingly honest music. This is evidenced by the fact that the group that appears with him on record and on stage has seen a cascading cavalcade of members – but Patrick's artistic intensity, and his voracious sense of independence have always been constant.
And it's on display at its most profound on Filter's new album, Crazy Eyes, which will be released worldwide on April 8th through Wind-up Records. The first single, Take Me to Heaven, was released in January to great acclaim – not the least for its surprising tenderness.
"I wrote that song right after my dad literally passed away before my eyes. I looked at him and he opened his eyes for just a second and looked right at me and acknowledged that I was there. He seemed to have this grateful look in his eyes and then they glazed over and he died. And I was like, wow, was he happy to see me? Was it the meds? Was he seeing Heaven and if so, take me with you. That's what the song is about," Patrick told www.musiclifemagazine.net from his home in Los Angeles.
"Listen, I am an atheist. I think that when the blood stops moving around in your brain, you're dead and that's it. You don't remember anything before you were born right? You don't remember a damn thing and it's the same when you die. For some reason people want to think there's a Heaven and I think it's a coping mechanism. I would like to believe it but I don't 'believe' – I know. I look for things I can know for a certainty. I don't necessarily believe it's out there but, boy if there's a Heaven, take me with you dad. That's what I am saying in the song."
Filter has always been a genre-bending band that is sometimes lumped in with alternative rock acts, as well as those that are more of an industrial and electronica bent. The truth is, Patrick combines all of those elements, along with a political and social sensibility that is truly rare amongst most pop or rock acts these days to create a unique musical statement with each song. Over the years, Filter's music has careened from realistic to pessimistic to nihilistic. Patrick wants to confront what he sees as the ills of society – things like greed, ignorance, hate – the way the early British punk rockers did.
The band's forthcoming tour, which also features opening acts Orgy, Vampires Everywhere and Death Valley High, was named the Make American Hate Again Tour, a not-so-subtle jab at billionaire Republican presidential candidate Donald Trump and those who subscribe to his somewhat divisive and simplistic brand of political discourse.
"He is a joke. He is dangerous and reckless and he changes his mind on everything. People think he is cool because he speaks his mind and does all these outrageous things but he is a four year old throwing a temper tantrum. The Republicans are ridiculous. By and large they seem to be religious and they pride themselves on being Christians – an organization that began in the Bronze Age when, as [comedian] Bill Maher put it, people didn't know about the germ, they didn't know what an atom was and they didn't know where the sun went at night. And this is where you're getting your life philosophy from?" Patrick said, warming to the topic.
"They sit there and claim to be pro-life but when a black kid gets shot they say, 'well, you're making the cops out to be bad.' And we as a country are not taking care of each other. If you've got the cash, you can have health care. If you have money and make lots of money you're fine. But if you're poor and kind of mentally disturbed and many homeless and break a hip, they don't give a sh**. And that's not right – that's not Christian."
The song Nothing in My Hands from Crazy Eyes was written in the aftermath of the 2014 shooting of Michael Brown, a young black man, by a white police officer in Ferguson, Missouri and delves into the seemingly high percentage of similar cases that have grabbed headlines in recent years.
Patrick has followed current events since he was a small child watching the supper hour news with his dad in blue collar Cleveland, where the family grew up and where Filter was formed in 1993 when Patrick departed Nine Inch Nails after a four-year stint as the band's touring guitarist.
"I remember watching TV news and seeing pictures of dead Viet Cong on the grass outside the U.S. embassy in Saigon. I remember my dad holding me up on the couch and waving at President Nixon when he got in the marine helicopter after he resigned. I was four and I remember my dad cheering and saying, 'we got rid of him. He resigned. He abused his power. Wave goodbye to him Ritchie.' I have always been trying to understand things that were happening in the  world, and that always seems to come out in my music," he said, adding that he feels musicians and artists of any media have a certain responsibility to comment on things that are wrong, unjust, unfair and untrue.
"Music is about reflecting where society is. Justin Bieber and Taylor Swift, they have the whole poppy love song thing down. I have got to do the exact opposite of what they're doing because it's boring. It's great for the kids who just heard pop music for the first time, but for me as an artist, I have always been attracted to talking about the strange issues out there. Like the R. Bud Dwyer press conference in 1987. I got my biggest hit out of that."
On Jan. 22, 1987, the disgraced Pennsylvania state treasurer came to the podium at a press conference after being convicted of bribery charges a few weeks earlier. Maintaining he was innocent and that he was a victim of a flawed legal system, with all the cameras rolling and the room filled with journalists, Dwyer pulled out a .357 Magnum handgun put it in his mouth and pulled the trigger.
That was what Patrick had in mind when he wrote the song Hey Man Nice Shot, which was the first single from Filter's debut album, Short Bus, released in 1995. Some had speculated that the song was about Kurt Cobain's similar suicide in 1994, but Patrick has confirmed in many interviews that the first versions of the song were written in 1991.
The song made the top 10 on the U.S. Billboard Modern Rock chart and top 15 on Canada's RPM Alternative Top 30, and is an alt-rock radio staple to this day.
"I didn't expect it to be a hit, but I did feel it was a really cool song. When I started listening to the mixes I remember loving it and saying, 'f*** man, this is something I would definitely listen to.' I am happy that it was a big hit because that's what we all want as musicians and artists – that validation that people dig what you're trying to do and say.  For me, I just want to touch people's ears. I just want to touch people's lives. I want to give them something that can be a way for them to release their anger and frustration," he explained.
"For me, art has to reflect every aspect of life, even the ones we don't want to talk about. And it didn't always have to be heavy metal bands tackling the darker stuff. Early on it was people like Joe Strummer and Keith Richards that inspired me and then Skinny Puppy and Al Jorgensen and Ministry. When I first heard Ministry I was like, 'dude, you mean you can play a synthesizer and be mad? You don't just turn into Vangelis or Kraftwerk? And the early U2 stuff was like that too. The Edge didn't care if the song only had two chords, they're his. I Will Follow is amazing and sounds cool to me. He wasn't trying to be a guitar hero. He was just wanting to do some weird sh** and I love that about him."
Filter followed up the success of Short Bus with 1999s Title of Record which featured the band's most popular single, Take A Picture. The Amalgamut followed in 2002 and it was highlighted by the concert favourites Where Do We Go From Here? and The Only Way is the Wrong Way, the latter of which was picked up for film Tomb Raider: Cradle of Life, and for a Hummer commercial.
Addictive demons had a solid hold on Patrick for a number of years, but he was lucid enough by the autumn of 2002 to realize he was heading down a dark and dangerous path and checked himself into rehab. And he has been clean ever since.
But Filter was put on the back burner at the time and stayed there for a while as he collaborated in the short lived 'supergroup' The Damning Well with Limp Bizkit's Wes Borland, Nine Inch Nails' Danny Lohner and drummer Josh Freese of A Perfect Circle in 2003. Three years later he popped up with Stone Temple Pilots members Robert and Dean DeLeo (who were also on hiatus) and drummer Ray Luzier of Korn in another powerhouse musical conglomeration called Army of Anyone. When that band's album failed to make more than a ripple within the music industry, Patrick decided to take Filter out of mothballs, releasing the disc Anthems for the Damned in the spring of 2008 and a greatest hits package later in the year.
The Trouble With Angels was released in the summer of 2010, followed by The Sun Comes Out Tonight in April of 2013, both critically acclaimed and hits with the band's fans.
Crazy Eyes sees a new group of musicians surrounding Patrick which has also been a constant factor in the band's history, living up to the cliché that the only constant in life is change. But for Patrick, he sees it as a necessary component of his creative process and not in any way a negative commentary on former band members.
"For me I always have a clean slate when I start a new album. And the creative cupboard is also completely bare. You pick up where you left off a little bit and then you allow yourself to explore some new stuff. When that new stuff starts to make you feel good, you go crazy on that for a little while. And for me the personnel is always changing. I worked with some former band members, like John Radtke, and others," he said.
"And then I met this kid Oumi Kapila, who is pretty new and someone who I never really knew or spent any time with. We got together and he helped me write Take Me To Heaven. And we just clicked from that moment. As far as I am concerned I saw this as my last record because in this day and age, every record could be your last. So I was like, f*** it, I am going to do what I want. And it made it a lot easier when Wind-up Records let me do it. They just said to me, we believe in you, we trust you, go ahead and do it."
And he did, as Scary Eyes sees Patrick truly hitting his stride as a composer of powerful, sometimes hypnotic, sometimes frenetic industrial rock with lyrics that make you think, make you feel and may motivate you to act.
For more information on the band and its upcoming tour, visit www.officialfilter.com.
Jim Barber is a veteran award-winning journalist and author based in Napanee, ON, who has been writing about music and musicians for a quarter of a century. Besides his journalistic endeavours, he now works as a communications and marketing specialist. Contact him at jimbarberwritingservices@gmail.com.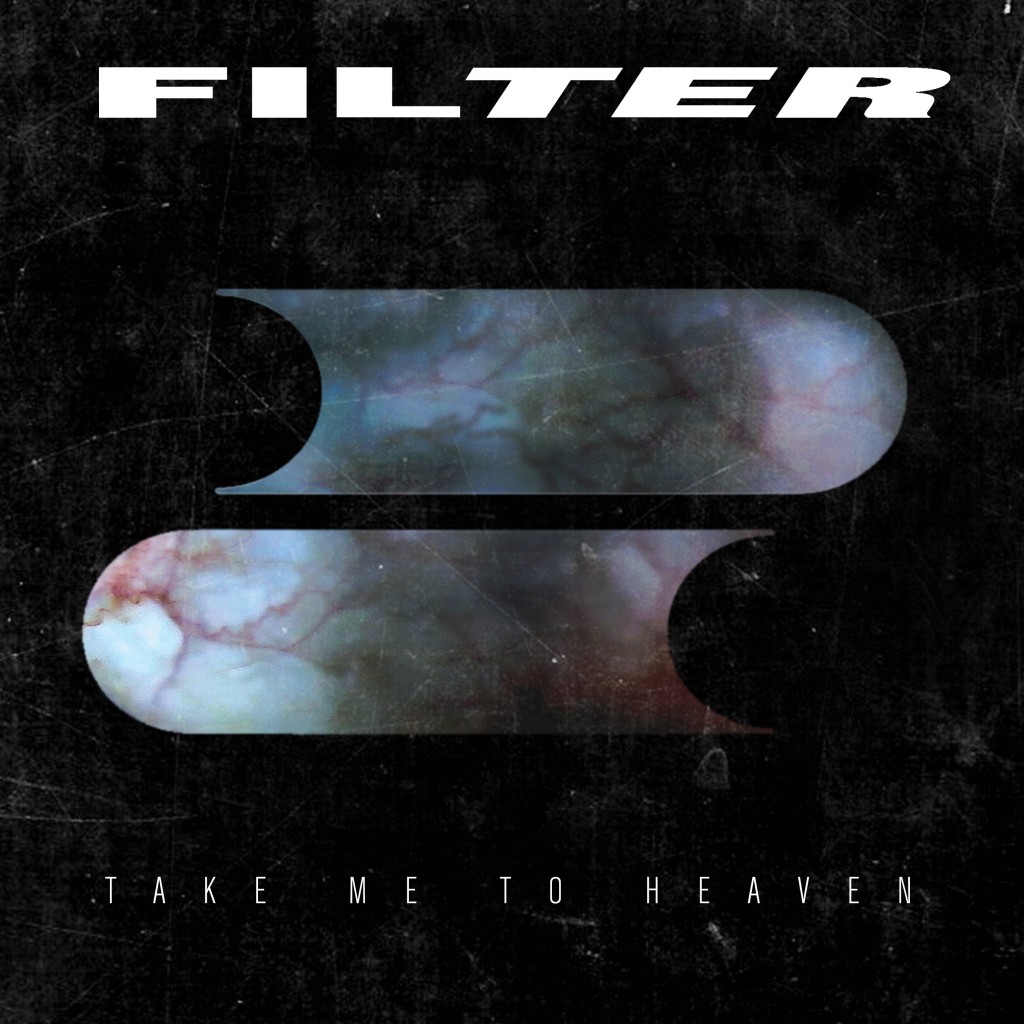 SHARE THIS POST: